Built Like a Motorcycle not a Toy
The photo below is of our TT Series frame to show you how we have taken care to design the bike in a style much closer to a motorcycle than a toy using a full tube frame chassis. This fact is difficult to show you with the plastic body on so we wanted you to see her with the body off. This is a big difference in our products and what you will find at the box stores. On top of that these bikes have a working front and rear adjustable suspension as well as disc brakes and alloy wheels. Features not on the most popular box store models.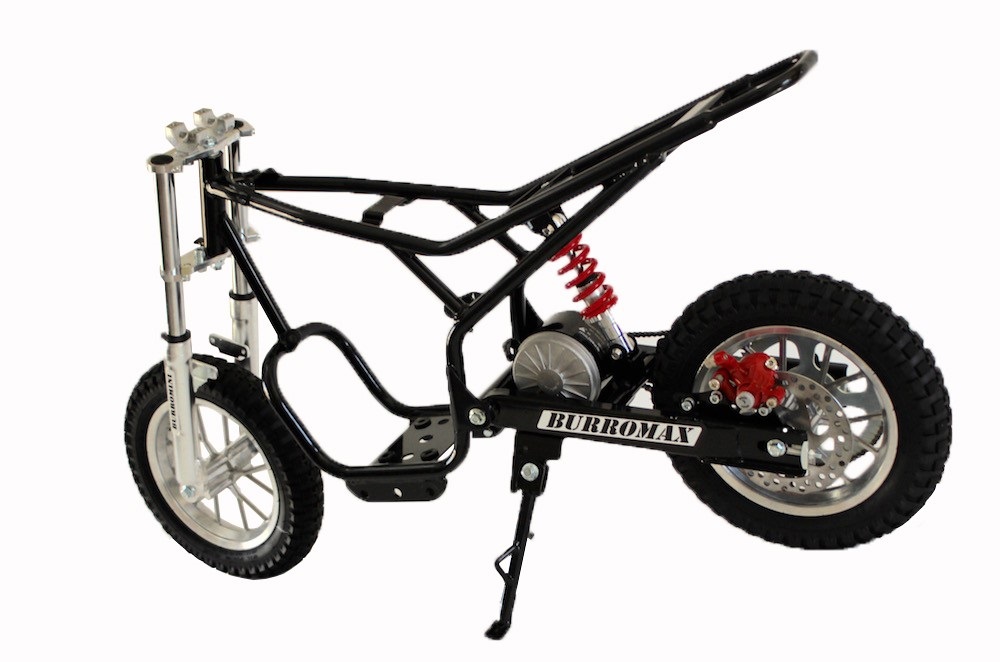 Safety Features
Another feature we provide is not only a pretty cool looking battery and controller housing, but we add some safety features that as a parent, you should concern yourself with. First we give you a Key so the kids cannot just hop on and go with the flip of a switch. Having a bike with a key also teaches some responsibility to kids as well as keeps your buddies off the bike when your not looking. Parental control goes even further with a very well hidden Hi/Low switch so you can limit the speed when younger or inexperienced riders want to take it for a spin.